We are interested in making it fun and easy for you to learn this great game. We are learning experts which basically means that we understand how the human brian works and can literally cut the time it takes you to learn this game in half.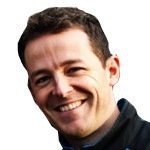 Daniel Maude - Head PGA Professional
My name is Danny Maude, and I help golfers play better golf out on the course. For over a decade I have served as a golf coach to people wanting to give golf a go, right through to professionals and specialise in helping people learn quickly. For most of my life I've searched the answer to one question: "What are the real secrets to faster learning and better golf?" After years of finding the game too complicated and difficult to learn, I created strategies to dramatically accelerate my performance and have since dedicated myself to helping others avoid the mistakes that guarantee a torturously slow learning curve and introduce proven methods that will help you learn anything faster. I work with hundreds of clients a number of whom have dropped more than 10 shots off their handicap in one calendar year. As your coach, I will not only share with you the best skills and ideas to help you achieve your golfing goals, but I will also be there to support you as you learn and train.
---
Richard Wallis - Senior Teaching Professional
Richard arrived at Canterbury last year with an impressive playing record and a sound coaching reputation. The 36-year-old has featured among the top Kent professional players for several years and has won numerous county, regional and national competitions, most notably the PGA National Play-Offs title on two occasions. He has played on the European Tour and the Challenge Tour and has 128 professional wins to his credit. In 2013, he went into the Guinness Book of World Records after shooting a 14-under-par 59 in the PGA Southern Open Championship Pro-Am at Drift GC in Surrey. And, for good measure, in September last year, Richard set a new Canterbury course in winning the Kent PGA Championship. Nine months later, he added the Mid-Kent course record to his long list of achievements, shooting a nine-under-par 61 in the Mid-Kent Pro-Am. Richard is in charge of the driving range at Canterbury and manages the coaching arrangements there. The facilities include a spacious, soundproofed teaching studio incorporating all the latest technology. Over the past two years, Richard has used his wealth of playing and PGA experiences to become a highly successful teaching professional covering all aspects of the game. This includes not only the obvious swing-building techniques but also the importance of game management and different means of scoring.
---
Milo King - Assistant Professional
Milo joined the professionals' team in April 2014 and has responsibility for coaching the club's juniors and young newcomers to golf. He joined the club as a junior member in 2010, going on to become Junior Section captain, and for two years has been studying for a Professional Golf foundation degree through the University of Birmingham. Milo, who won the Assistants' Invitational at Royal St George's in 2016, runs regular Sunday morning sessions for children aged from four to 15. He works in partnership with fellow assistant professional Robert Jesus. His specialist area is junior coaching, helping complete beginners to develop a basic competence and supporting and aiding their development as they become more proficient. The coaching is not restricted to golf-specific issues but fundamental movement skills as well. Milo believes it is important that children develop a well-rounded set of movement skills to prevent sports injuries later in life.
---