We are interested in making it fun and easy for you to learn this great game. We are learning experts which basically means that we understand how the human brian works and can literally cut the time it takes you to learn this game in half.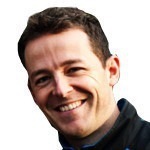 Daniel Maude - Head PGA Professional
My name is Danny Maude, and I help golfers play better golf out on the course. For over a decade, I have served as a golf coach to people wanting to give golf a go, right through to professionals and specialise in helping people learn quickly.
For most of my life I've searched the answer to one question: "What are the real secrets to faster learning and better golf?".
After years of finding the game too complicated and difficult to learn, I created strategies to dramatically accelerate my performance and have since dedicated myself to helping others avoid the mistakes that guarantee a torturously slow learning curve and introduce proven methods that will help you learn anything faster.
As your coach, I will not only share with you the best skills and ideas to help you achieve your golfing goals, but I will also be there to support you as you learn and train.
---