Holiday golf camps
Here at Canterbury Golf Club, we are dedicated to introducing the wonderful game of golf to as many people as possible, and we believe that the best place to start is with juniors.
Therefore, every school holiday we provide introductory golf camps for kids of all ages and abilities. These are run under the direction of specialist professionals Robert Jesus and Gareth Bailey.
We focus on introducing every aspect of golf from chipping and putting, to bunker play and driving, supporting your child through the start of their golfing career. We believe that the skills learned in training need to be put into practice in a real environment, therefore we also provide your children with the opportunity to play the stunning Canterbury Golf Club under supervision at no extra cost!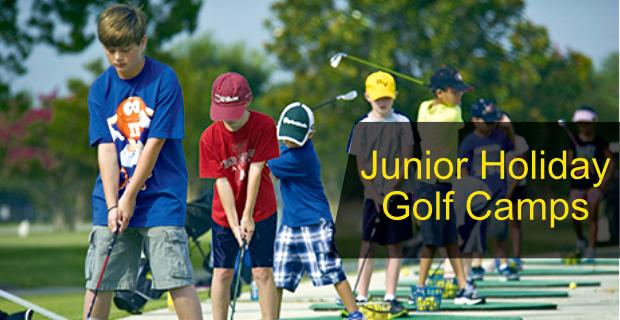 More information:
The camps run from 10am through to 4pm Monday to Friday with a minimum of five children per group.
If you cannot attend the full day we do offer a half-day option at a reduced rate: morning session, 10am - 1pm (including a lunch break); afternoon session, 1pm - 4pm.
Booking:
Check the dates of the next available sessions below. If you wish to book your child/children onto our holiday call Gareth Bailey on 07967 155141 or contact him by email to gjbpga@gmail.com.
Camp essentials: Completed consent form, comfortable and weather-appropriate clothing and footwear (spare clothing suggested), water bottle, lunch (+ snacks), sun cream, hat.
All golf equipment will be provided but you can bring your own if you so wish.
Upcoming session dates:
Summer holiday golf camps
- Monday, 22 July to Friday, 26 July.
- Monday, 29 July to Friday, 2 August.
- Monday, 5 August to Friday, 9 Aug.
- Monday, 12 August to Friday, 16 August.
- Monday, 19 August to Friday, 23 August.
- Monday, 26 August to Friday, 30 August.
Prices:
- Full Day - £40.
- Half Day - £25.
Click here to register your interest.